Take Advantage of This Month's Current Offers

Ford Blue Advantage: Confidence at Every Turn
Experience the benefits of Ford Blue Advantage! Each Ford Blue Advantage vehicle features a limited warranty, multi-point inspection, 24/7 roadside assistance, and FordPass™ Rewards Points.
We're Here For You
Performance Ford always puts customers first!
Don't take our word for it: Read our reviews and see what everyone is saying.
We are a local Concrete Construction Company with a small fleet of Ford Trucks and cars. Our trucks are always out of a project but we needed to get one in for a minor recall issue. Due to the weather, it was a perfect day to get it in to get this recall resolved yesterday. I called and took a chance asking if they could possibly squeeze us in. They said to bring it right down and the girls in the service department called to the guys to come and get it and get it done so we wouldn't have to wait too long. What a great experience!! The DMV tags were days from being due but I couldn't get the registration without that recall being addressed. It all worked out so well. A big shout out to Fiona Doran in the Service Department. She knows her stuff and understands the needs of the customer. We can't thank her enough for making that happen yesterday.
Dealership was fine, no complaints. Salesperson answered my questions, dealership was well presented and had the car I was seeking.
I don't understand the past reviews....I have been dealing with West Covina Performance Ford for years and have never had a bad experience. Manny Hernandez is the most knowledgeable and helpful salesman I've ever dealt with and as a new contact Fiona Doran is service is spectacular. I had an unexpected leak in my rear axle of my truck this week and she got my truck in and out in a single day!!!!!!!!! At a dealer!!!!! She kept her word on the time frame and kept me informed. This was so important because I am leaving this week to go on vacation and needed my truck in tip top condition. She saved my trip!!!!!! I highly recommend this dealer and Service department!!!! Manny and Fiona ROCK!!!!!!!
Muchas gracias perfomance ford Joel muy bueno tu servicio como vendedor excelente trato muy amable los recomiendo ampliamente para sus futuras compras de autos el mejor perfomance ford
UPDATE: Performance Ford contacted me after this review. They apologized for the issues with leaving messages and have since resolved that problem. They went above and beyond to correct the concerns I had. Adam stuck to his word and worked with me to come to an understanding. Despite my initial challenges, I would highly recommend this location and working with Adam. They are working hard to be competitive, provide fantastic work, and are excelling in their customer service. Thank you. OLD REVIEW: Went in for "the works" service when they opened, however sat there for 30 minutes because they opened late that day. Service manager Adam ended up helping me. He seemed nice at first. We discussed additional routine maintenance for Ford F-150 due at 60-70K. We agreed on a very broad quote of $1000 but that it would for sure be less to take care of the additional work. They took longer than the quoted time while I was on busy schedule that day. They ended up charging me an even $1000 regardless of the promise of it being less and the receipt didn't give a normal break down. The receipt was modified to show parts only and then the balance was their service charge. Receipts from Ford have always broken down by service. I felt that something wasnt right and talked to Adam about it. He promised he would make it right but asked that I call him back and we agreed that if I found other dealers that did the same service for more reasonable price that he would adjust the cost/give me credit or apply The different to future services. I've called multiple times and left messages and have not received any response. I highly recommend calling other dealers as they are more transparent and won't rob you. The services at multiple other dealers was significantly cheaper. Don't come here. In fact, this whole experience makes me never want to buy Ford again.
Had an issue with my 2019 f150. Took it in to the performance Ford of West Covina and let the service department know I was feeling vibration. I was given advice that it could be the tires being unbalanced or the type of tires I had. The offered to drive the car a few times to see if they could replicate the issue. Unfortunately they did not feel the vibration but after talking to Robert ball *general manager* he offered to swap my tires to see if it fixes the issue. After a week of driving the truck on the new tires provided to me by the dealership Robert followed up with me to see how the truck is handling and if the issue was fixed. After finding out the issue was fixed he gladly let me keep the new tires. Would recommend going to performance Ford of West Covina for any of your needs whether it's shopping a mechanical issue or even just a question.
It was a pleasure doing business with the team. Very upfront and honest in providing details and they 100% delivered on getting me the vehicle I wanted for the price I could afford.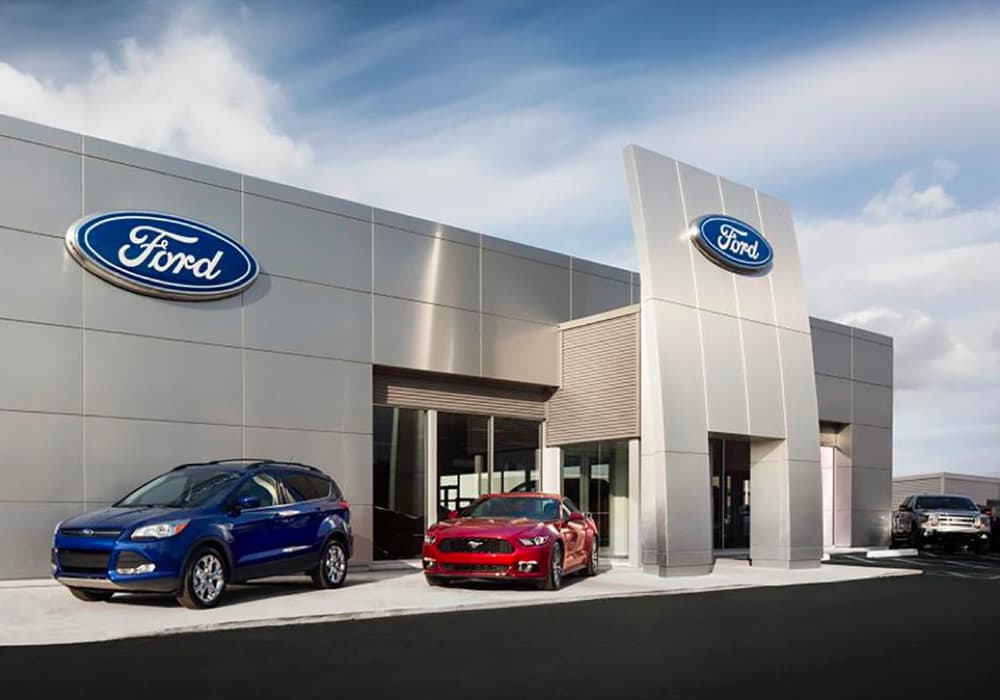 Get Directions To Our Dealership
Welcome to Performance Ford
Welcome to Performance Ford, your one-stop shop for all your auto needs. We're proud to offer a vast inventory of vehicles; whether you're in the market for a new Ford, a quality used car, or a CPO model, we have what you need in West Covina, California.
When you're looking for service near Montebello and Los Angeles, you'll want to head to Performance Ford's service department, where our mechanics can easily assist you. We also have a finance department to help you find the financing or leasing plan that works for you. Let us know how we can get you into the vehicle that fits your lifestyle.
Read More...
Contact Us